Financial Institutions

Insurance

Mall Operators

Retailers
---

Mobile Operators

Manufacturers

Multi-level Marketing

Automobile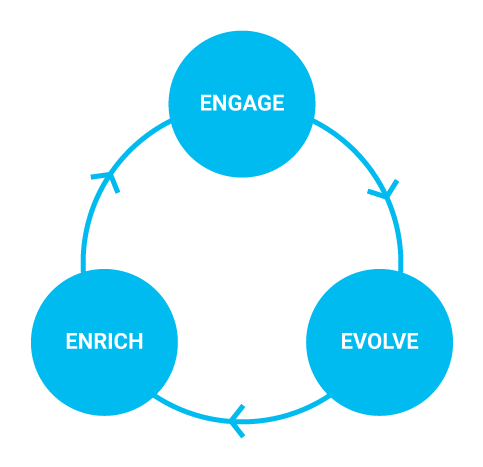 Over 10 years and a strong foundation, we have forged great partnerships to offer a wealth of knowledge, know-how & ready-made solutions to your needs. Where all that came from? Here's our core values that shaped us to what we are today;
ENGAGE
We love to listen, we love to ask & we'd love to have a dialogue with you.
EVOLVE
We learn, then develop ideas, strategies, synergies & solutions according to changing times, especially in the digital age.
ENRICH
We share them & grow together with you. After all, you are the reason for our successes and accomplishments we have today.
"For a tree to become tall it must grow tough roots"
Friedrich Nietzsche